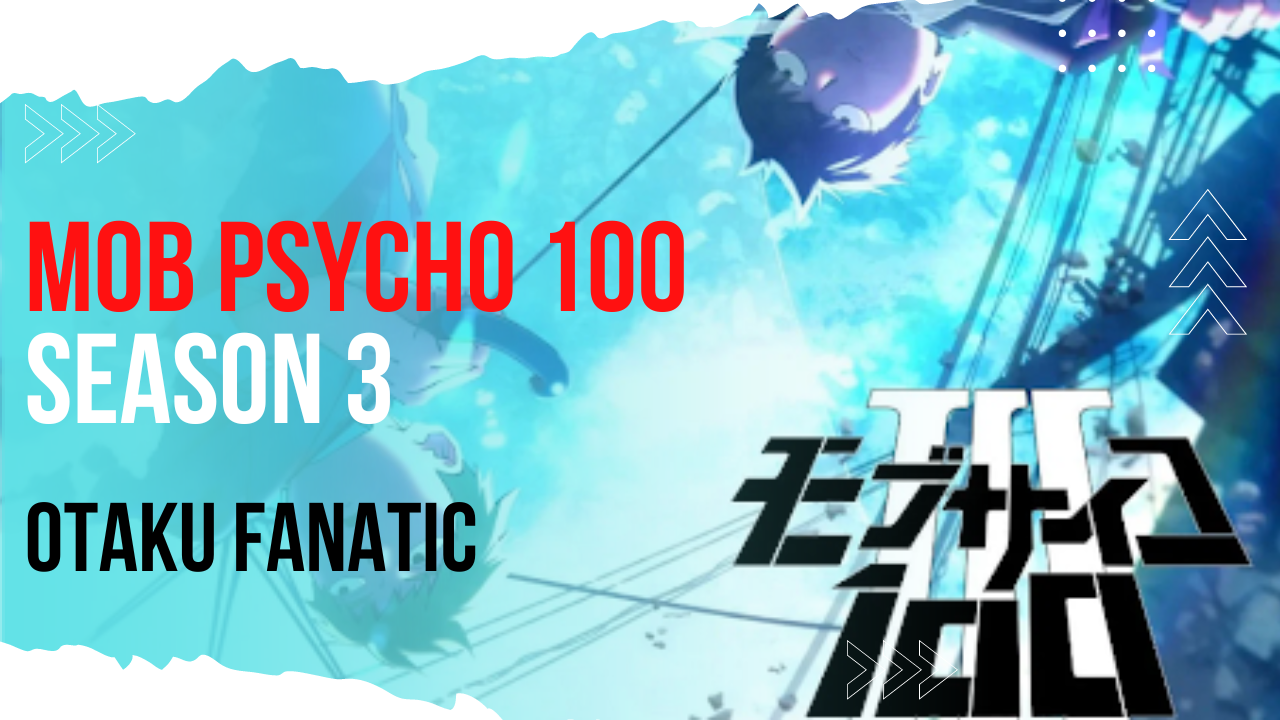 Nov 22 , 2022
 Mob Psycho 100 is back with season 3, having all the qualities of a thriller comedy anime with the funniest scenes and faces you'll encounter.


What Do We Know About Mob Psycho100 Season 3?


The official release date of Mob Psycho 100 season 3 was October 6th. The show is animated by Studio Bones, well-known for its famous animated shows.
The animation follows the artwork of ONE Sensei with its distinguishable qualities, like the sketchy artwork, and sometimes interpreted as lazy drawings; this combined with Studio Bone's flowing and smooth animation, brings a unique aura to the anime, loved by the majority and enjoyed by everyone.
Moving to the main part! Greatest moments in Mob Psycho 100 season 3 so far!
How Much Can A 500-Yen Ghost Doll Cost?


The biggest concern for Serizawa wasn't the huge demon attached to the doll but his credit applications.
 We can't blame him; we would run the same way if we broke the 80,000 yen antique with the price tag of 500 yen.
Thanks to Reigen, his rice manipulation powers saved the day.
The Haunting Of Roaches 


On the list of what makes Reigen die of fear, what would be on top?
A giant demon? A house haunted by multiple devils? A brainwashed cult leader with mind manipulation power? Nope…. Its roaches.
What Money Can't Buy?
Money might not be able to buy happiness, but it can certainly chain Reigen's approval to the most outrageous things.
In Mob Psycho season 3, he was ready to follow around a youkai hunter dressed like a samurai to" save people from the darkness."
The important lesson learned is that money can't buy Reigen's greatest assets, Mob, and Serizawa, which is why he didn't get paid his consultation fee in episode 2.
Mob's Solution
Reigen practically plays a father figure in Mob's life, but when little birds leave the nest and solve their problem on their own, a shocking reaction is inevitable.
It reminds us about Shigeo's character development and makes us proud to see him grow up to know all his emotions are valid.
Is It Mob Or ..Handsome Squidward?
Like any protagonist in ONE Senesi's work, Mob isn't impressed by power, nor is he interested in gaining more of it.
What boosts Shigeo's ego so much that he looks completely different? the question is answered in Mob Psycho season 3, its popularity with the ladies.
How popular is our favorite boy that looks like handsome Squidward?
Well… talking to 3 girls in one day would do that to you.
Run Or Manipulation 


When the enemy wants you to join them, you don't simply say no. You turn a while 180 sprint in the opposite direction, a lesson from Reigen to Mob.
Shirt Attack


It would be outragious if we didn't discuss the most viral scene of Mob Psycho season 3.
Episode 5 is about strategy and techniques to play when the battle with the god-level enemy gets too serious. 

Mob's best strategy? Wear an ugly shirt to battle, get scolded on fashion by the enemy, and act surprised.
Mob's character development has been the highlight of this season so far; he accepts his feelings better than he did in season one, and we surely saw more of Shigeo's expressions compared to season 1.  
This is all for now but tune in for more funny scenes and faces in Mob Psycho 100 season 3!
---