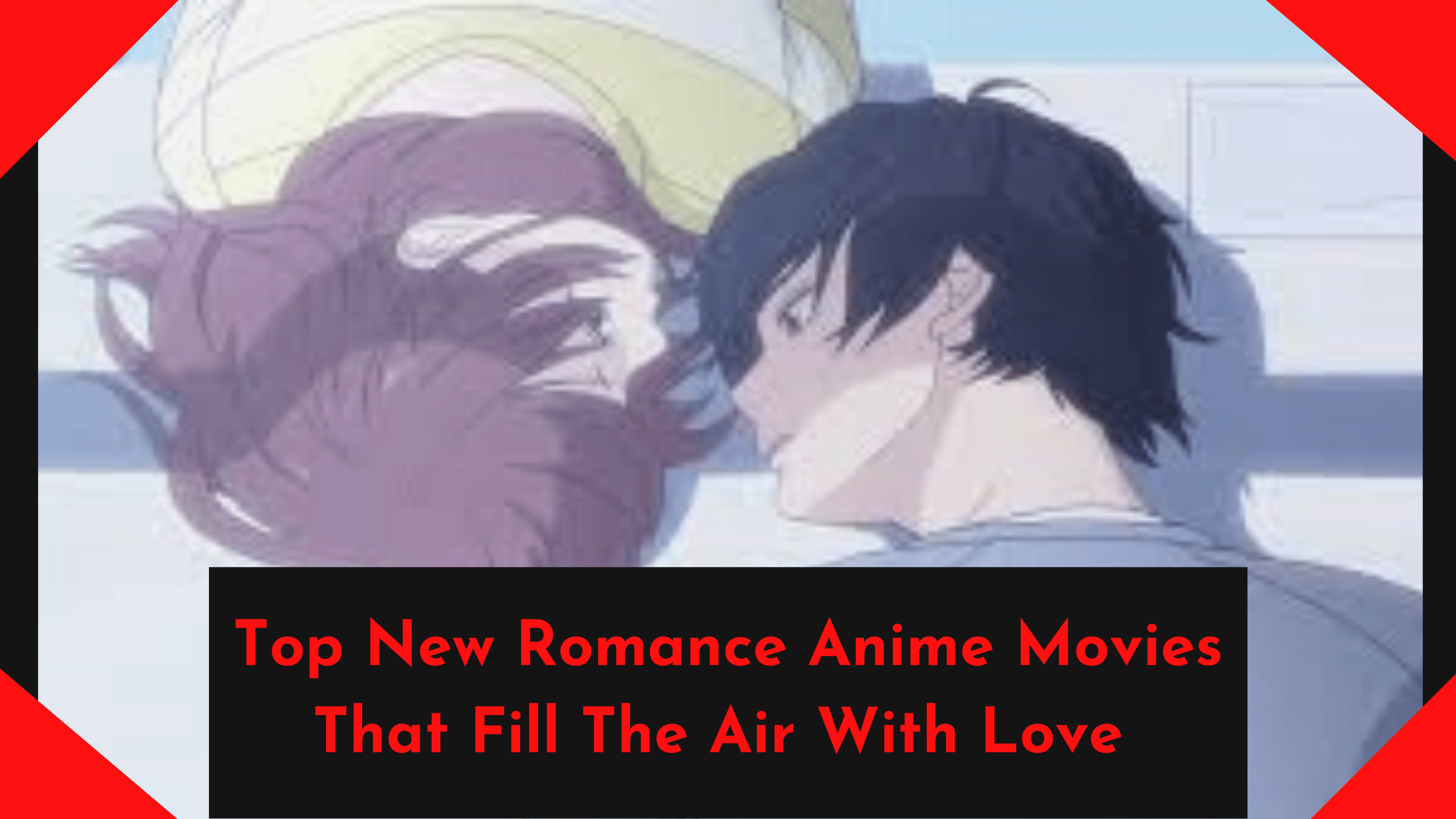 Jan 18 , 2022
The romance in the anime industry is filled with all sorts of interesting stories. Check out the new anime movies to binge on!
What new anime movies are best to watch?
Many directors like Hayao Miyazaki, Isao Takahata, Satoshi Kon, and many others have their flags embedded and raised high when it comes to directing romance anime series and movies. 
As for the new anime movies many new anime studios have stepped up their game to animating romance movies for reaching a wider audience.
Let's move to the list of best new anime movies to watch!
Ride Your Wave 
Director: Masaaki Yuasa 
Production company: Science SARU 
Rating: 7.9 / 10
Enchanted by surfing and beautiful waves, Hinako Mukaimizu is a girl who loves riding the waves.
She is observed by a firefighter, Minato Hinageshi. He watches Hinako from the roof of his home occasionally. 
Fate finally gives them a chance to meet, love and romance bloom between them as they spend time together at the sea. 
A new plot surely unfolds in this romance anime with a hint of mystery and supernatural fantasy when the waves decide to take Minato from Hinako permanently.
GIVEN
Director: Hikaru Yamaguchi
Animation Studio: Lerche
Rating: 7.7 / 10
The anime movie given is a little different from the anime series. A BL movie that's worth the watch.
The story in the movie is based on the romance of side characters, Haruki and Akihito.
Haruki being the guitarist and Akihito being the drummer of the band GIVEN.
The story gives us an insight into the lives of side characters and their musical journeys that are filled with heartbreak and new experiences.
Both these characters have an out of world romance and bond that all the second couple enthusiasts were rooting for.
Weathering With You
Director: Makato  Shinkai 
Studio: CoMix Wave Films Story Inc.
Rating: 7.5 / 10
Tenki no ko tells us the story of Hodaka who runs away from his small hometown to Tokyo where he is recruited by a cheap small time publisher.
He meets Hina Amano who is an orphan but has a special power. The young duo decides to start their own company using Hina's power to summon the sun.
Hina can change the fate of Tokyo, which is currently dealing with gloomy rainy weather into a shiny sunny day using her special power to change the weather.
Romance may be the last thing to develop in this new anime movie after struggle,friendship, and heartbreak.
Words Bubble Like Soda Pop 
Director: Kyohei Ishiguro
Studio: Signal.MD, Sublimation
Rating: 6.9 / 10
 A romance story with two characters that experience anxiety when it comes to expressing themselves in front of people.
Cider no You ni Kotoba ga Wakiagaru is filled with vibrant colours and young love. 
Cherry expresses himself in Haiku he writes while smile feels insecure about her braces yet still wishes to bring smiles to others' faces. 
These two socially awkward characters consequently cross paths and fate leads them towards a quest of looking for a vinyl record that Mr. Fujiyama wishes to listen to one last time.
Happy Go Lucky Days
Director: Takuya Satō
Studio: Liden Films Kyoto Studio
Rating: 6.5 / 10 
Dounika Naru Hibi tells the story of different types of romance and love.
Romance builds up between childhood friends that later fall for each other, the study of an ex getting married, and romance of a teacher and student in an all boys school. 
The colour spectrum of this anime screams 'love is love' and teaches us the values of heartbreak that people must experience in life.
Josee,The Tiger And The Fish 
 Director : Kotaro Tamura
Studio: Bones 
Rating :78 / 10
Tsuneo Suzukawa is a university student that tries to manage several part time jobs to earn money and fulfil his dream of pursuing marine biology and studying abroad.
Tsuneo was chosen by Josee's grandmother to be the caretaker of her granddaughter.
Josee initially comes off as a rude girl in a wheelchair to Tsuneo. He puts up with her attitude to be able to fulfil his dream. 
During their journey of experiencing new things romance blossoms between them making them realise their similarities and core reasons for their struggles and hard work.
A Whisker Away
Director: Junichi Sato, Tomotaka Shibayama
Studio: Studio Colorido
Rating: 6.7 / 10
A high school girl, Miyo Sasaki, has a crush on a classmate Kento Hinode. She feels as if she can melt her worries and stress away in Hinode's presence. 
However, the interaction between them is highly limited as classmates, Miyo turns into a cat and meets Hinode. 
Hinode is highly attached to the white cat he found and shares his worries with her. 
This romance gets a little complicated when Miyo gets stuck as a cat and gets her body stolen from her. 
The journey of both characters to find each other despite having different bodies and forms of communication touched the hearts of many anime lovers. 
All these movies are a great start to a journey that will leave you filled with love and a bigger insight into the world and how love can be expressed in different ways.
---